Michael Schwartz Library
Affordable Learning @ Cleveland State University: Textbook Affordability Grants
---
The Michael Schwartz Library, in conjunction with various partners, including the Center for Faculty Excellence and the Center for eLearning, has been offering 3-5 Textbook Affordability Grants for faculty each semester since 2016. The goal of the grant is to encourage and support the creation or compilation of low-cost or no-cost course materials in order to save students money and encourage student-centered pedagogy.
Our grants have already saved CSU students over a million dollars.
Faculty whose projects are selected will receive grant amounts ranging from $500 to $2500 depending on the project. Appropriate support to find, adopt, or adapt an existing open educational textbook or other education resources to replace a traditional, high-cost textbook will be provided by the Michael Schwartz Library, the Center for eLearning, and the Center for Instructional Technology and Distance Learning, and the Center for Faculty Excellence. Five awards are available.
2022 Grant Application Materials (note: there will be no Spring 2023 grants)
Intent to Submit due by October 31st, 2022 (REQUIRED before applying)
Overview and Application materials: (application due by December 2nd, 2022)
---
Open Textbooks in Action: Profiles of Previous Grant Winners
---
Grant Requirements
Faculty awarded a grant will:
Complete the project by the end of the following semester or an alternative date to be approved by the grant committee
Use the selected or created material for at least two semesters
Attend a pre-application planning meeting with one or more Textbook Affordability Grant Selection Committee members to discuss the viability of your projec
Publicly share any course materials developed through this grant under a Creative Commons license
Use only grantee-authored, Creative Commons licensed (derivatives authorized), or public domain works in your open educational resource (if applicable).
If creating an original work, provide a list of potential peer reviewers to review the final product.
Evaluate the impact on student learning at the end of the course
Provide a report to the sponsors at the end of the project
Share experience with others through appropriate events or information channels such as the Provost's Teaching Summit (held each year in April)
Criteria
Applications are judged according to the following criteria:
Total dollars saved (price of current course material costs X enrollment)
Articulated plan to assess impact and quality of student learning
Feasibility that others might adopt for other sections
Sustainability (how possible it will be to continue to use the new material(s) over a sustained period of time)
Priority will be given to projects that support general education courses attracting significant enrollments
Projects that have already received support via a Textbook Affordability Grant are not eligible to receive another grant
Visiting professors and graduate students are not eligible to receive a Textbook Affordability Grant
Project Description
Revise/Remix/Adapt an existing open textbook or other open education resource (OER) and/or create new open content to bridge gaps in available resources. New content may add chapters to existing open textbooks or be used to create ancillaries such as quiz question banks, lecture slides, or lab manuals.
Goal: to replace a traditional, high-cost textbook with an open textbook, articles, book excerpts, audio, or video that are openly licensed or in the public domain.
(Grant of $1,000; half up front/remainder upon completion of project.)
Sponsorship/Selection Committee
This grant is offered by the Michael Schwartz Library in collaboration with the Center for eLearning, Center for Instructional Technology and Distance Learning (CITDL), and the Center for Faculty Excellence. Selection committee members are:

Joanne Goodell, Director, Center for Faculty Excellence
Mandi Goodsett, Performing Arts & Humanities Librarian, OER & Copyright Advisor, Michael Schwartz Library
Caryn Lanzo, Director, Center for eLearning
Ann Marie Smeraldi, Interim Director, Michael Schwartz Library
Barb Loomis, Digital Scholarship Publications & Programs Coordinator, Michael Schwartz Library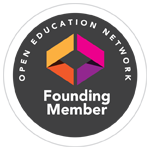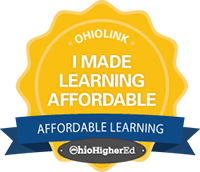 This work is licensed under a Creative Commons Attribution-ShareAlike 4.0 International License.