Michael Schwartz Library
Affordable Learning @ Cleveland State University
Who Can Help: Our Affordability Team
Collaborating for Student Success
Teamwork is essential to the success of this goal. Librarians and staff listed below are available to support your affordability efforts, but this affordability initiative is possible only through the collaborative efforts of a team of people from across campus, including the Michael Schwartz Library, CSU College of Law Library, Center for eLearning, Center for Faculty Excellence, Center for Instructional Technology and Distance Learning, Student Government Association and the Provost's Office, all working in partnership with the Open Textbook Network and OhioLINK.
Cleveland State University has been a leader in textbook affordability efforts in Ohio since 2014, when we became one of the founding members of the Open Textbook Network, which now has over 1000 campus members around the world. Our former Library Director, Glenda Thornton, was instrumental in initiating OhioLINK's current Ohio Affordable Learning initiative, which has been actively supporting a $1.5 million Ohio Department of Higher Education grant awarded to a collection of universities and colleges across Ohio. Several CSU faculty have also been team members for these grant projects.
*Indicates required fields.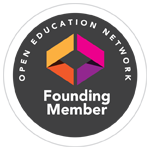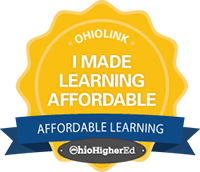 This work is licensed under a Creative Commons Attribution-ShareAlike 4.0 International License.